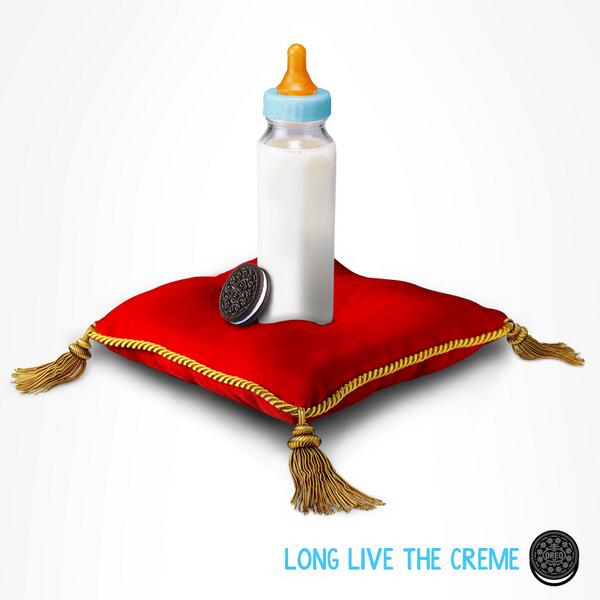 When it was announced on Monday afternoon that the Duchess of Cambridge had given birth to an 8lb 6oz baby boy, the internet exploded with activity, particularly on social media sites. At time of writing, there had been over two million mentions of the so-called "Royal Baby" on Twitter, and the #RoyalBaby hashtag has been used over 900,000 times.
As with any major national event, marketers were doing their best to shoehorn their brands into the Royal Baby hysteria, which resulted in some creative and entertaining campaigns.
Coca Cola's #ShareaCoke campaign has already been a massive success, placing names on the labels of their Coke bottles which has had consumers rushing to find their own personalised Coke (and, usually, posting a photo of it online). With the Royal Baby announcement, Coke responded with a congratulatory picture on their Twitter account of two classic glass Coke bottles, depicting the names of Wills and Kate, clinking together in celebration.
Inevitably, brands aimed at babies and new mothers were particularly keen to jump on the Royal Baby bandwagon. Johnson's Baby marked the occasion with a cute new cover photo on their Facebook page, while Pampers released a touching video on their YouTube channel that proclaimed that "every baby is a little prince".
Some brands went down the route of creating miniature versions of some of their signature products, alongside two regular sized versions, with all three adorned with royal crowns. Magnum congratulated the couple on their #MiniRoyal bundle of joy, and Starbucks photographed a Royal Family of its famous coffee cups.
The most successful brands went for simple but effective strategies. Oreo, famed for its lightning quick reaction to real time events, most notably its social media postings during the SuperBowl blackout earlier this year, stayed true to form, with a picture of a baby's bottle resting on a royal cushion, and the clever slogan "long live the creme".
Have you spotted any other innovative Royal Baby themed strategies?